Welcome to our newest version of Airbrushes.com
We hope you like the improvements to our web design. There are more new features to come plus the return of some custom modifications from the previous version of the site that we've not had time to re-install yet. Please bear with us.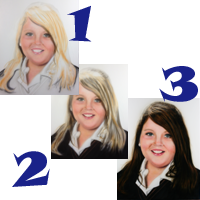 Coming soon are:
A tutorials section. We will make links to products featured in tutorials so that you can easily find them for doing the project yourself.
Our main product catalog tree is currently being reorganised to make it easier to find the category you need. Please familiarise yourself with the 6 new top-level categories of product type in the products menu.
A second product catalogue tree organised by use/application (e.g. for Beauty, Art, Crafts, Scale Models) for alternative route to quickly find your products. We have such a wide variety of customers using airbrushes for different things. This feature will appear on the products menu and home page soon.
A third product catalogue tree organised by brand for alternative route if you already know what brands you want. In the mean time you can type the brand name into the Quick Search box above or use the advanced search.
Interactive parts diagrams for Iwata airbrushes. Don't worry - this important and useful mod is high on the to-do list.
Set/kit content links. The contents tables will show links to what's in a kit and how much you save by purchasing the items as a set.
Please use the 'News' menu above to keep up with all other announcements, such as new products.
Thanks for visiting Airbrushes.com.